CONTENT PARTNERSHIPS
Cosm brings the world's best fan experiences to the screen and merges a stadium-like atmosphere – the energy of the crowd, elevated food and beverage options, specialized merchandise, and state-of-the-art visuals – to make guests feel like they are in at the event.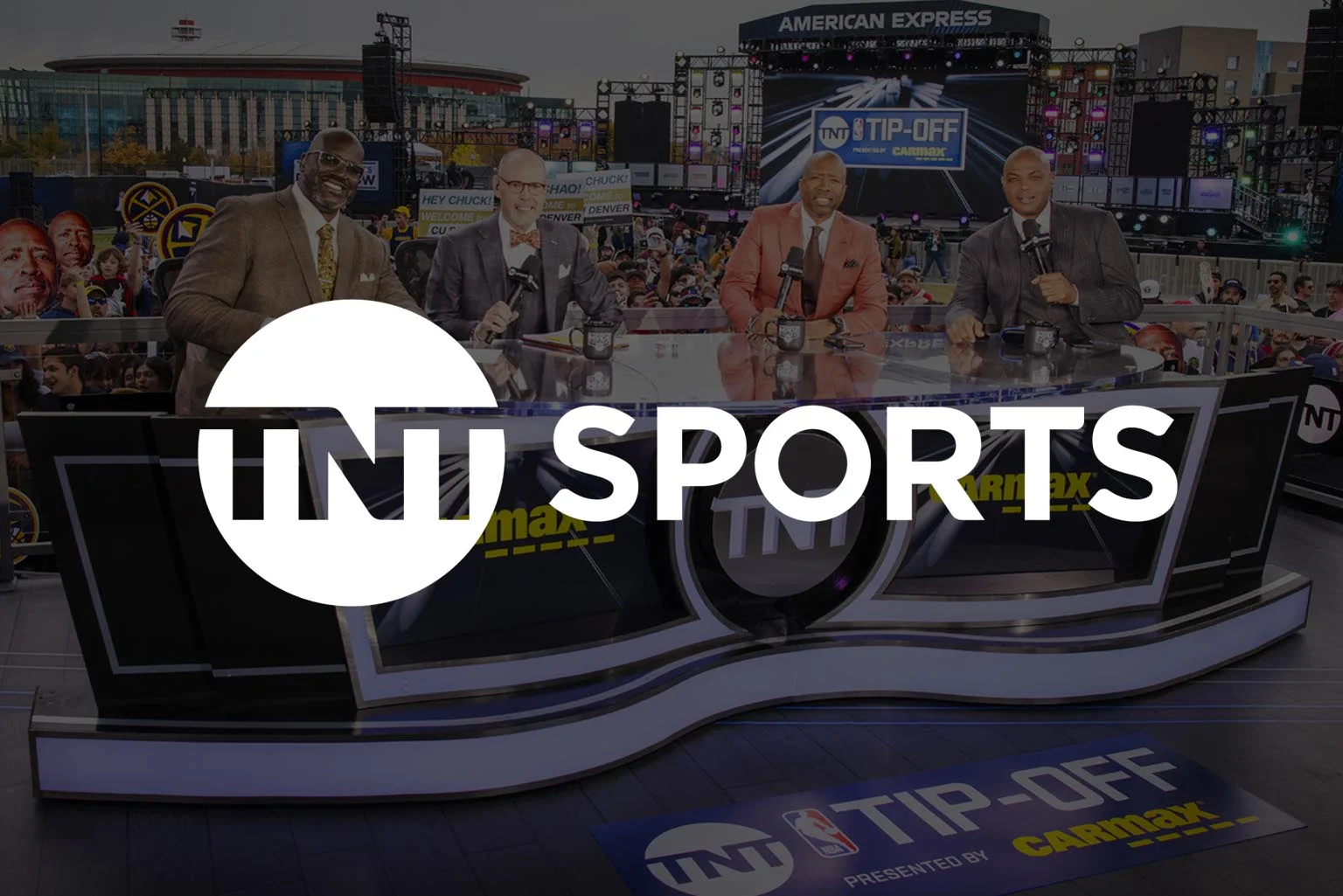 TNT Sports
Cosm and TNT Sports inked a first-of-its-kind multi-year broadcast partnership that will see Cosm produce and present select premium sports programming from across TNT Sports' footprint in immersive 8K+ at Cosm venues. Set to begin in 2024, this agreement marks the first time a broadcast rightsholder will present live sports content in Shared Reality.
NBA
Cosm and the NBA partnered to deliver a new live and in-person game viewing experience for fans by transporting guests from Cosm's industry-defining immersive venues to NBA arenas nationwide. With the NBA as an official partner, Cosm will produce and present live, immersive 8K NBA games on our giant LED-dome immersive experience at our venues in Hollywood Park and Grandscape. This changes everything.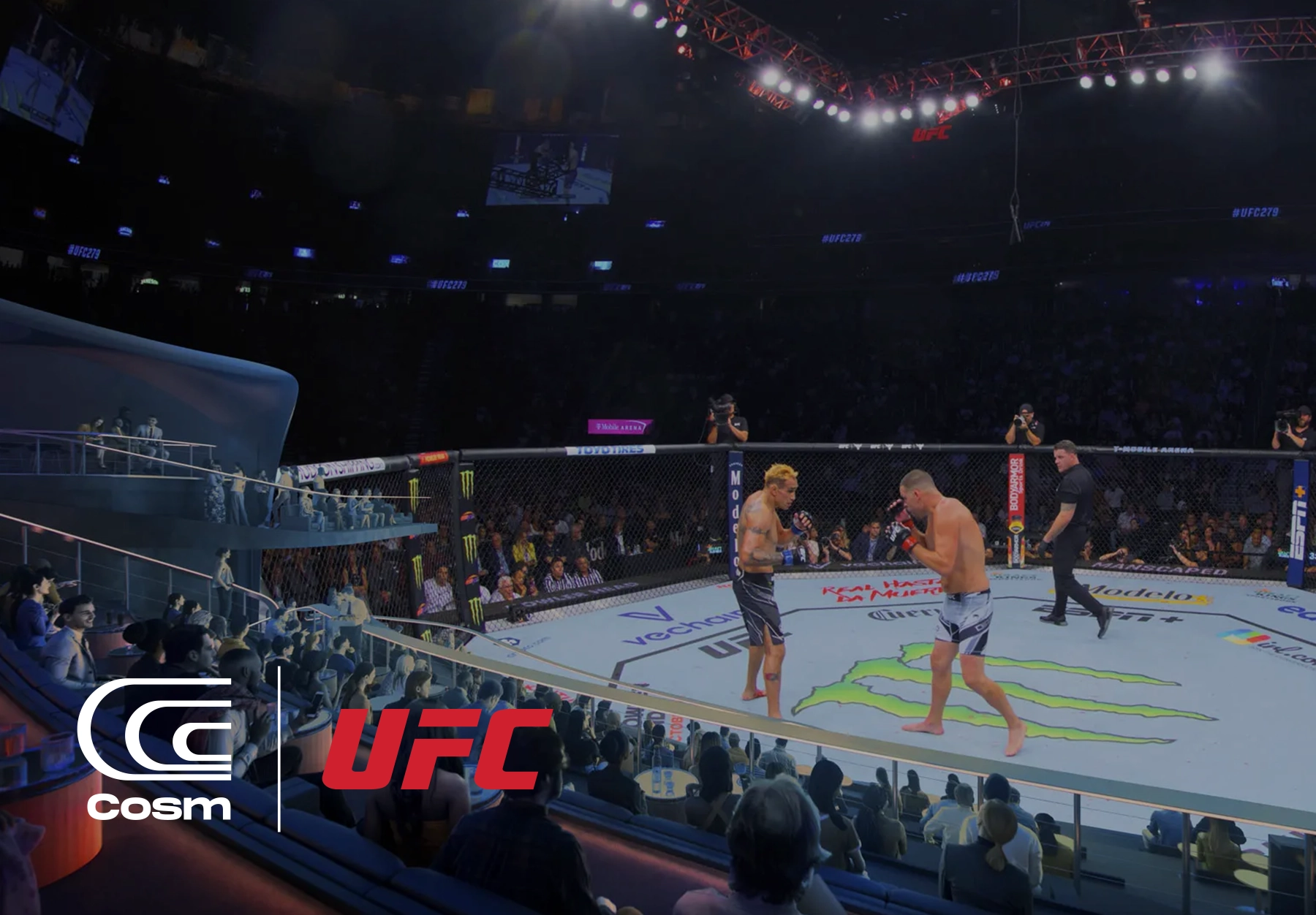 UFC
Cosm and UFC have teamed up to revolutionize the live and in-person sports viewing experience for fans. Through this partnership, Cosm will transport guests from our industry-defining immersive venues to UFC events across the country, providing an unparalleled experience. As an official partner of the UFC, Cosm will showcase live and immersive 8K UFC matches on our giant LED-dome immersive experience at our venues located in Hollywood Park and Grandscape. Get ready for an entirely new level of sports entertainment.
Nancy Baker Cahill
Cosm and award-winning artist Nancy Baker Cahill have partnered to redefine and push the standard of multi-sensory storytelling in an entirely new format. With Baker Cahill as part of Cosm Studios' creator program, Cosm will unveil Baker Cahill's immersive visual narrative SEEK in Shared Reality, exclusively to be experienced in Cosm venues. This completely enhances the way audiences experience immersive art and pushes the boundaries of immersive storytelling and design.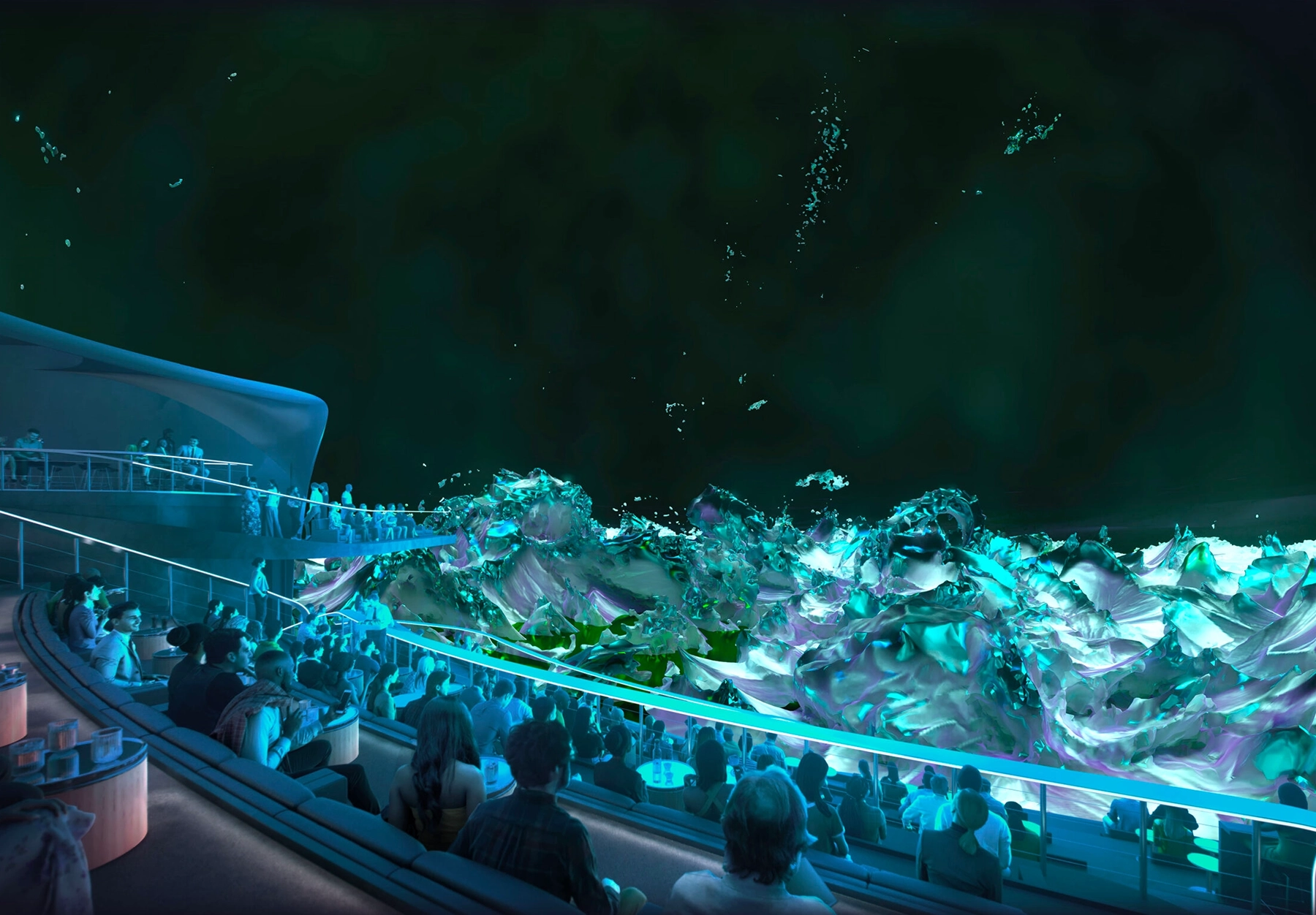 Planetary Collective
Cosm and Planetary Collective, a creative organization specializing in perspective altering projects through film and immersive experiences, are transforming the way the world views our world by bringing Orbital, a space exploration immersive production, in "Shared Reality" at Cosm venues.
Chris Holmes
Cosm and visionary artist Chris Holmes have partnered to unveil The Journey Within, a new kaleidoscopic audiovisual experience, in Shared Reality at Cosm venues. The Journey Within is a carefully crafted multi-sensory mixtape that blends the music of David Bowie, Radiohead, and more, with imagery created using hand-built LED kaleidoscopes, laser sculptures, and video recordings of the world's natural wonders.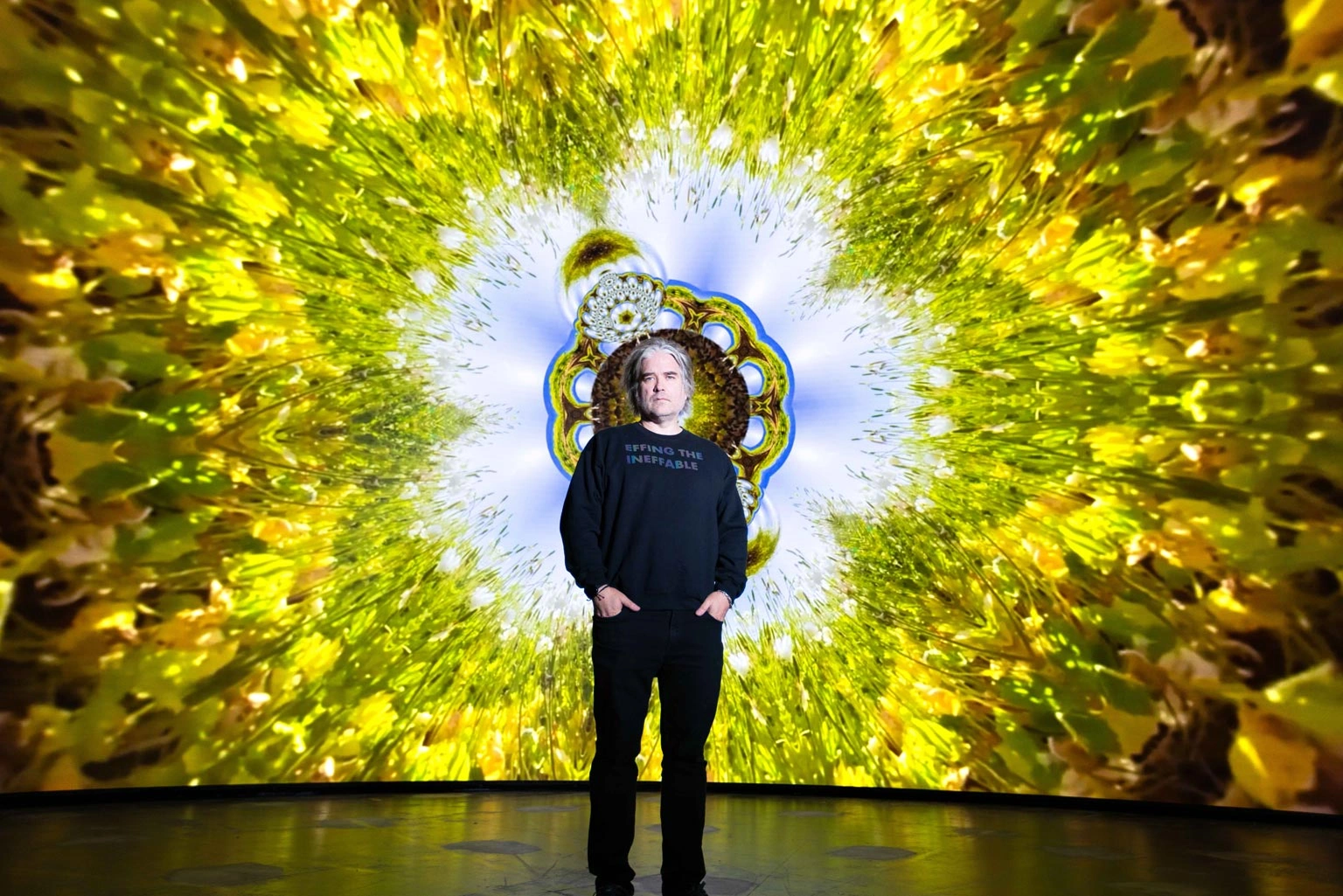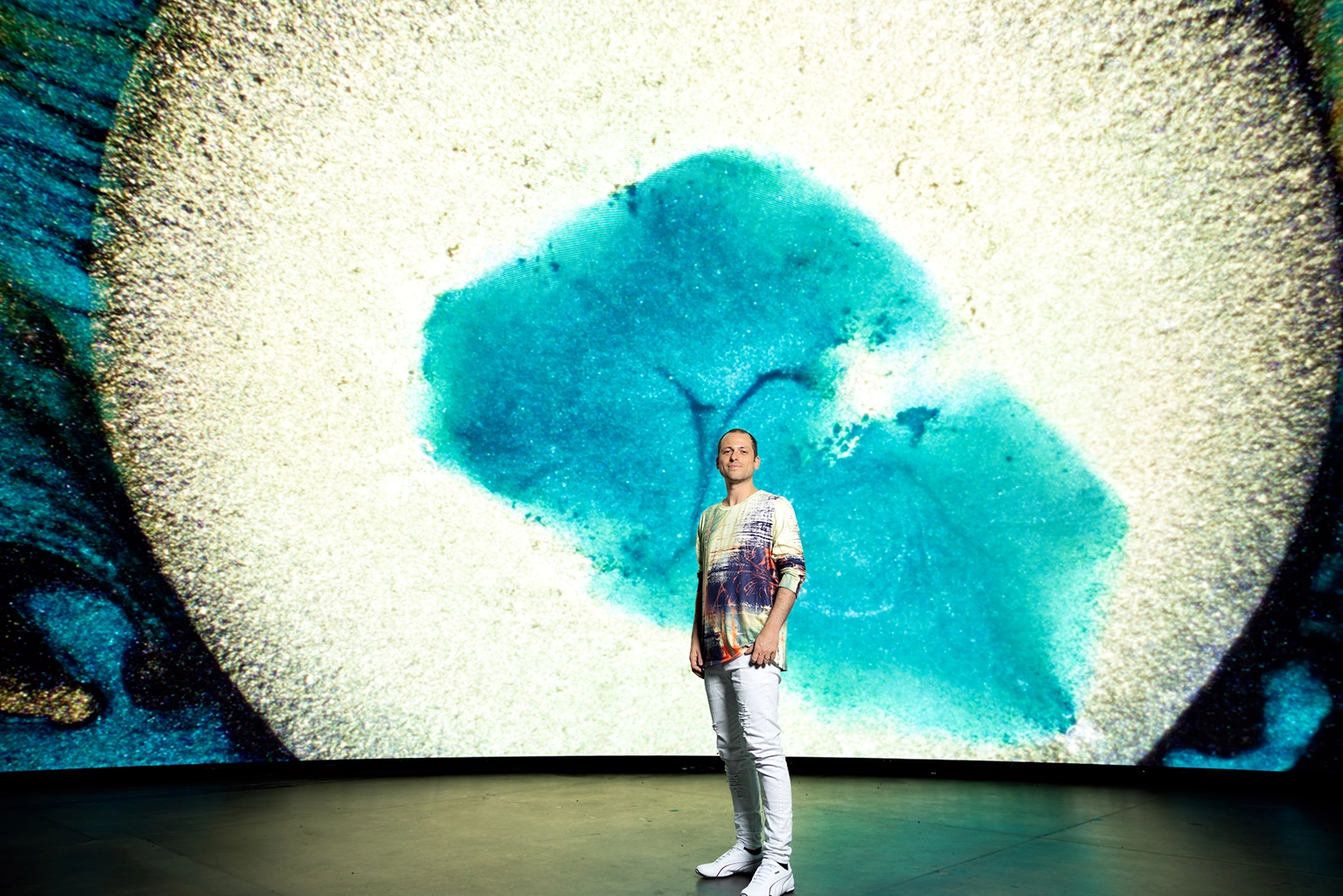 Ricardo Romaneiro
Marking the fourth artist to join the Cosm Studios Creator Program, Acclaimed Composer Ricardo Romaneiro and Cosm team up to release LIQUIDVERSE: Microcosm & Macrocosm, an immersive audiovisual symphony experience uniquely designed for Cosm's spatial audio system and large-scale LED domes. Created in collaboration with Liquid Light Lab and Grammy-nominated Metropolis Ensemble, LIQUIDVERSE: Microcosm & Macrocosm fuses mesmerizing orchestral music with vibrant liquid visuals to guide guests through the beginning of the universe.