LOOKING BACK, MOVING FORWARD
We've partnered with some of the biggest names in the business on larger-than-life creations. We can't wait to highlight the work that we'll do together.
Cosm powers experience, bringing you the future of entertainment, today. Cosm is an immersive entertainment, media, and technology company redefining the way the world experiences content through pioneered technology that expands the realm of what is possible.
With a 75-year history building the largest and most prestigious planetariums and science centers worldwide, Cosm's category-defining technology, owned media, and immersive entertainment solutions seamlessly bridge the virtual and physical worlds, connecting people and bringing them together in, what we call, Shared Reality.
1947
Inspiring the Future
Armand Spitz built his first opto-mechanical star projector. The dodecahedron-shaped star projector is unique to Armand Spitz and became a mainstay in planetariums for many decades, with hundreds of installations in US schools during the space race of the 60's and 70's.
1963
Connecting the dots with Sketchpad
Ivan Sutherland created the world's first graphical user interface, "Sketchpad," using computer graphics for both artistic and technical purposes together for the first time.
1968
Innovation & Creation
Ivan Sutherland developed the world's first VR headset, "Sword of Damocles", paving the way for all other virtual technologies. Dave Evans & Ivan Sutherland founded the Computer Science School at the University of Utah and formed Evans & Sutherland in Salt Lake City. This became the nexus for computer graphics innovation and many great innovators got their start here.
1981
Our Star is Born
A rich history in flight simulation paved the runway for Digistar's debut. A few of the team's engineers were also amateur astronomers. They used calligraphic projectors, designed to recreate runway lights, pointed them up at a projection surface, and created the world's first digital 3D planetarium. Digistar 7 is the latest version of this software and was released in 2020.
2006
Stronger Together
Moving towards vertical integration E&S joins forces with Spitz, uniting the best dome engineering with industry-leading science software and real-time rendering.
2017
Cosm Leadership Pedigree
Cosm's leadership team has a deep bench of experience in sports and live immersive broadcast hailing from Fox Sports and LiveLikeVR (now Cosm Immersive). This team partnered with the biggest leagues around the world and produced Super Bowl LI and Fifa World Cup 2018 among others. This rich pedigree brings thoughtful leadership to Cosm and positions our team well in the sports and entertainment world.
2020
Creating Cosm
Cosm was born by fusing some of the greatest innovators in the history of technology. Evans & Sutherland, Spitz, Inc., and LiveLikeVR (now Cosm Immersive) combined forces, creating a vertically integrated experience technology solution to power the immersive experiences of the future as Cosm.
2022
World's First Live 8K Immersive Feeds
NBC Sports selected Cosm to provide ultra-high resolution immersive 8K streaming feeds for its virtual reality coverage of the XXIV Olympic Winter Games, from Beijing, China, February 2022. In November 2022, for the FIFA World Cup, Cosm Immersive produced and distributed a Semifinal and the Final for Pico/ByteDance in live, immersive 8K.
2023
Production Prowess
Adding to our industry leading technical capabilities, Cosm acquired C360 expanding league partnerships and live immersive production power.
2024
Cosm is Coming
The first Cosm Venue will open in Los Angeles near Hollywood Park, between SoFi Stadium and Intuit Dome. The second Cosm Venue will open in Grandscape, in The Colony, outside of Dallas, TX.
Our Values
Our values are our beliefs, philosophies and principles that drive our business and our organizational practices.
Passion
We delight in excitement, which drives us to learn, succeed, and create & build mind-blowing experiences that reach millions of people.
Integrity
We do the right thing. We are respectful, honest, and patient even in the face of adversity.
Engaged
We are wholeheartedly enthusiastic and engaged. We enjoy, support, and value all team members. We love what we do and have fun doing it.
Curiosity
We never stop at "I don't know". We constantly seek new ideas that set new standards for excellence across our products and experiences.
Diversity
We embrace diversity in experience and ideas. We recruit, hire and train to develop an organization as diverse as our customer base.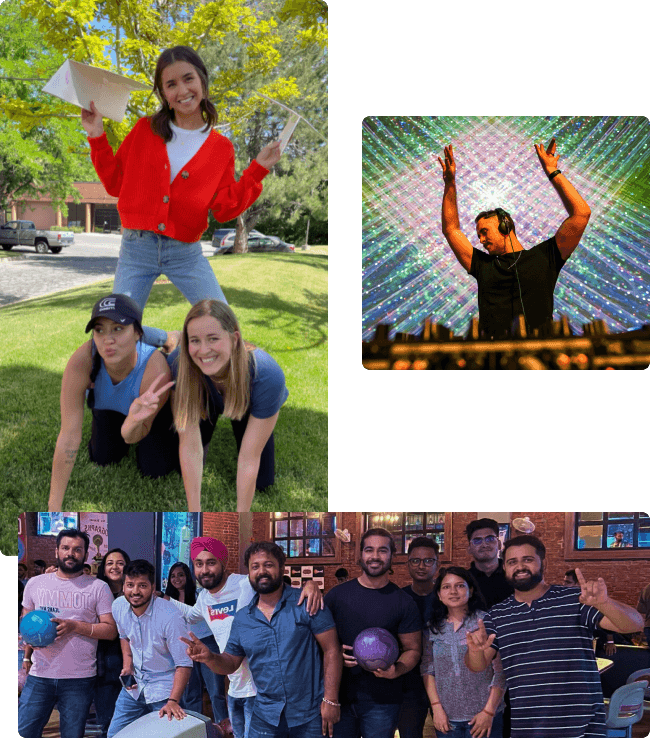 Want to join the team?
Cosm is looking for talented people to continue to push the boundaries.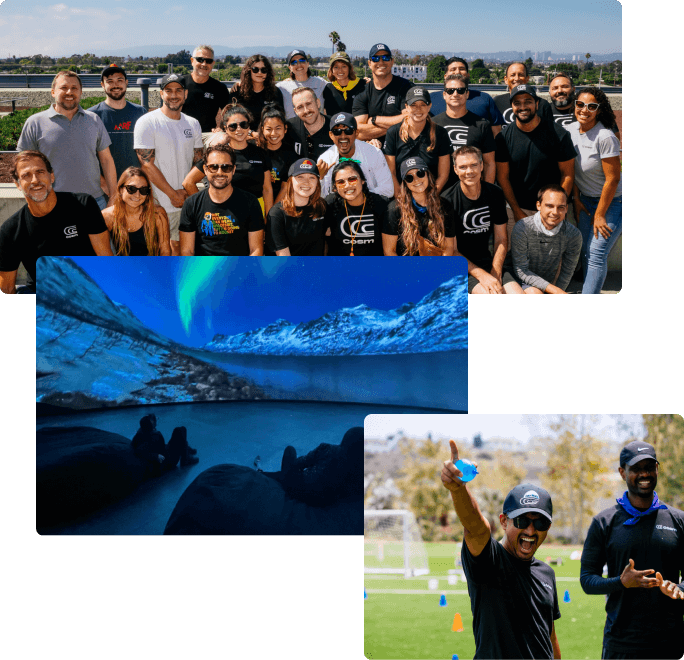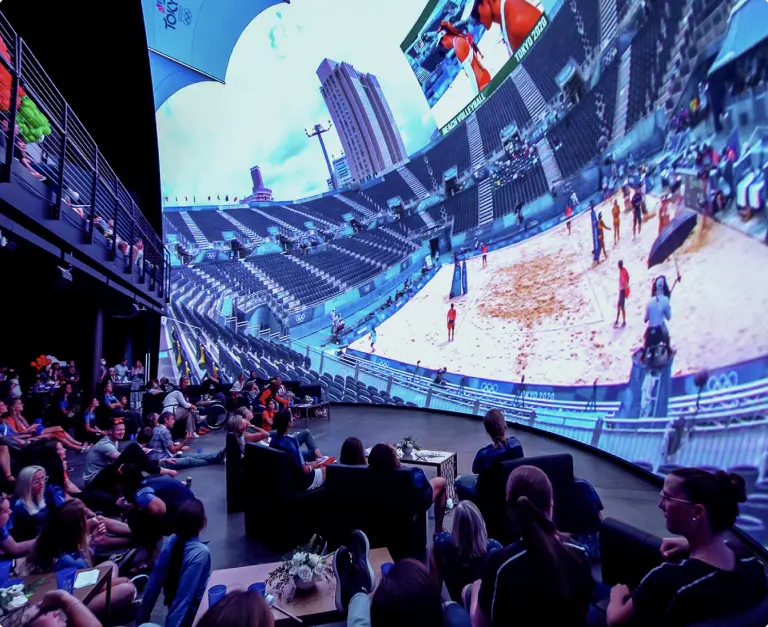 Content Partnerships
Cosm takes the world's best fan experiences to larger-than-life screens, seamlessly blending them into a stadium-like atmosphere — capturing the essence of the crowd's energy, offering elevated food and beverage choices, exclusive merchandise, and cutting-edge visuals — all to immerse our guests in the event itself.